Colorado Springs custom home builders, Tara Custom Homes, helps families design their ideal luxury home. Aside from the breathtaking views and wonderful communities throughout Colorado Springs, the area provides residents or soon-to-be residents the backdrop  to create a home that fits their style, life, wants and needs.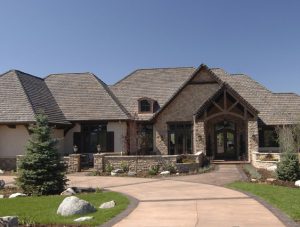 One of the premier custom home builders in the area is Tara Custom Homes, who specializes in using superior craftsmanship and design.
Designing your custom home starts by identifying the needs and wants of the future homeowner.
Step 1: Tara starts the design process by getting to know each client about their or their family's lifestyle, needs, layouts, budget and even what type of features get them excited.
Step 2: The design team draws their inspiration from Orlando's street of dreams where the homes are all unique, all built on a lake and the builders use the outdoors as an extension of the living space.
In Colorado, it's cold, but Tara Custom Homes still utilizes the state's beautiful views to create homes with that same concept, as Colorado's beauty is a big reason many move to the Centennial State in the first place. They find ways to integrate courtyards, patios and balconies into the homes, and use huge, glass or window walls to open up the room and home to the outdoor living spaces and frame the mountain scenery.
By doing this it's easy to integrate the exceptional Colorado Springs landscapes as the backdrop and styling for these luxury houses. Families who already have an idea of their home design can consult with the Risings as well. The team can help to update plans to fit in the proper budget, incorporate other features and stylize the home to impress family and friends. With Tara's sense of what design will fit the family, and Paul's supervision and expertise in the field,
Tara Custom Homes is able to provide customers with custom built houses that exceed their expectations but are still livable and relaxing. Tara Custom Homes are built with integrity, honesty and attention to detail, making them the most beautiful custom homes in Colorado Springs.
Contact our team today and get started on building your Colorado dream home.